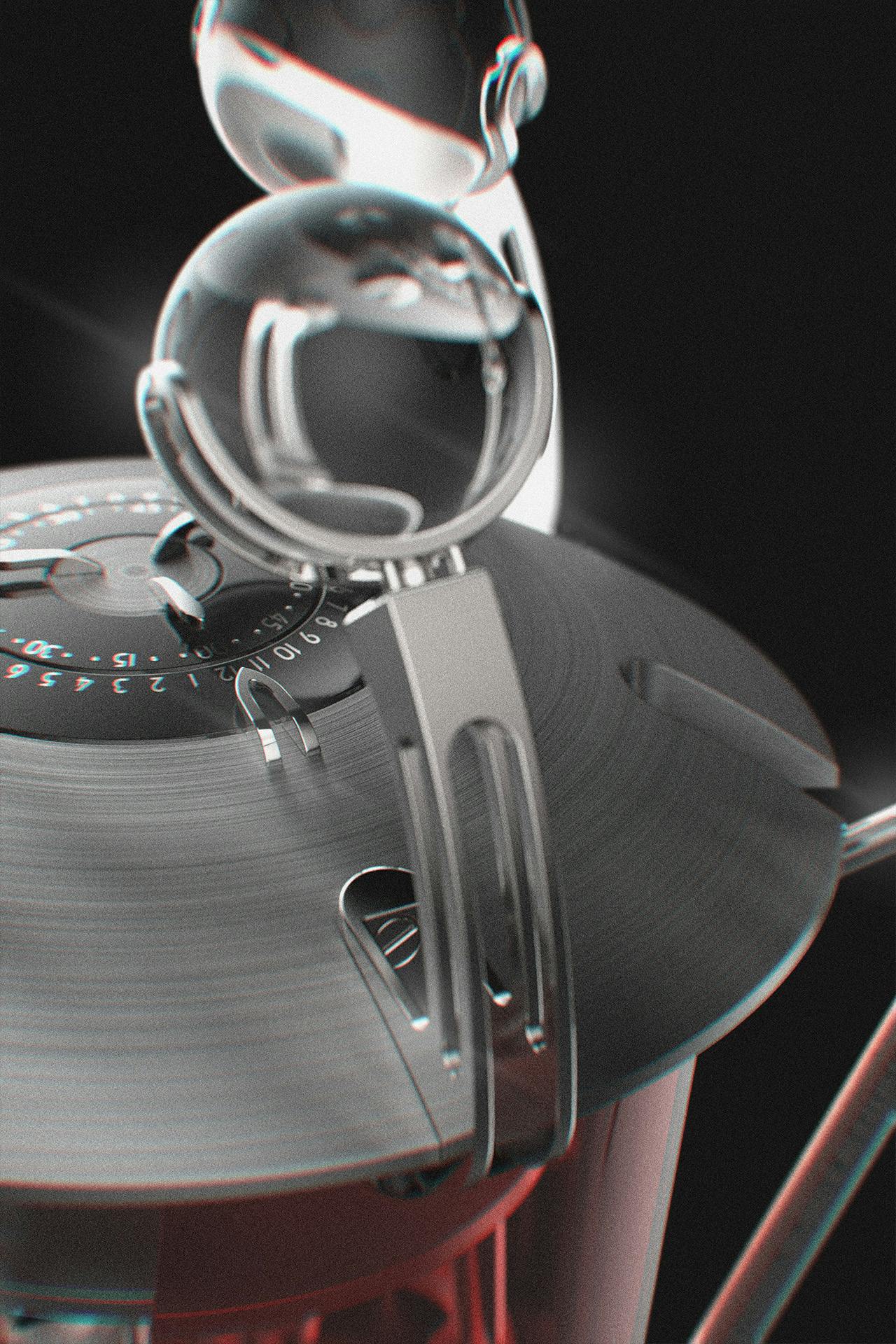 TriPod
iii. Client
iv. Materials
Stainless steel, Palladium-plated Brass, Optical Mineral Glass and Fluorescent Acrylic Shields
v. Display
Hours and minutes are indicated on two concentric dials visible from each of the three optical mineral glass spheres. Dials make one full rotation in 36 hours.
vi. Dimensions
H26 cm x D30 cm
2,8Kg
95 Parts
vii. Project Info
TriPod comprises a minimalist clock face suspended between three delicate insect-like legs. It follows the mighty T-Rex in what will become a trilogy of half animal/half robot creations that MB&F calls Robocreatures. TriPod's name originates in the trios that inform it: three legs, three insect-eye spheres, and three movement levels comprising the creature's mechanical body. Also, Trinity is the second in a group of three clocks set to form a trio. MB&F founder Maximilian Büsser describes Robocreatures; "In the same way that H.R. Giger created his Alien universe, we're creating our own world of creatures".
Robocreatures could well be future time capsules, fossilised "life" from a prehistoric era. With TriPod, Berlin-based designer Maximilian Maertens, L'Épée CEO Arnaud Nicolas, and Büsser lead us into a horological post-modern prehistoric era.
Tripod features three delicate legs supporting a colourful body, three insect-eye spheres made of precision lens-quality glass, and a clock dial making one full revolution in 36 hours that indicates three sets of hours and minutes. Underneath the dial is a 182-component three-dimensional sculptural movement crafted on three levels by L'Épée 1839 with a vertical balance slowly beating at a traditional 2.5Hz (18,000vph). Time-setting and winding are by key, and when fully wound the movement offers a generous eight-day power reserve.
See the piece here MB&F.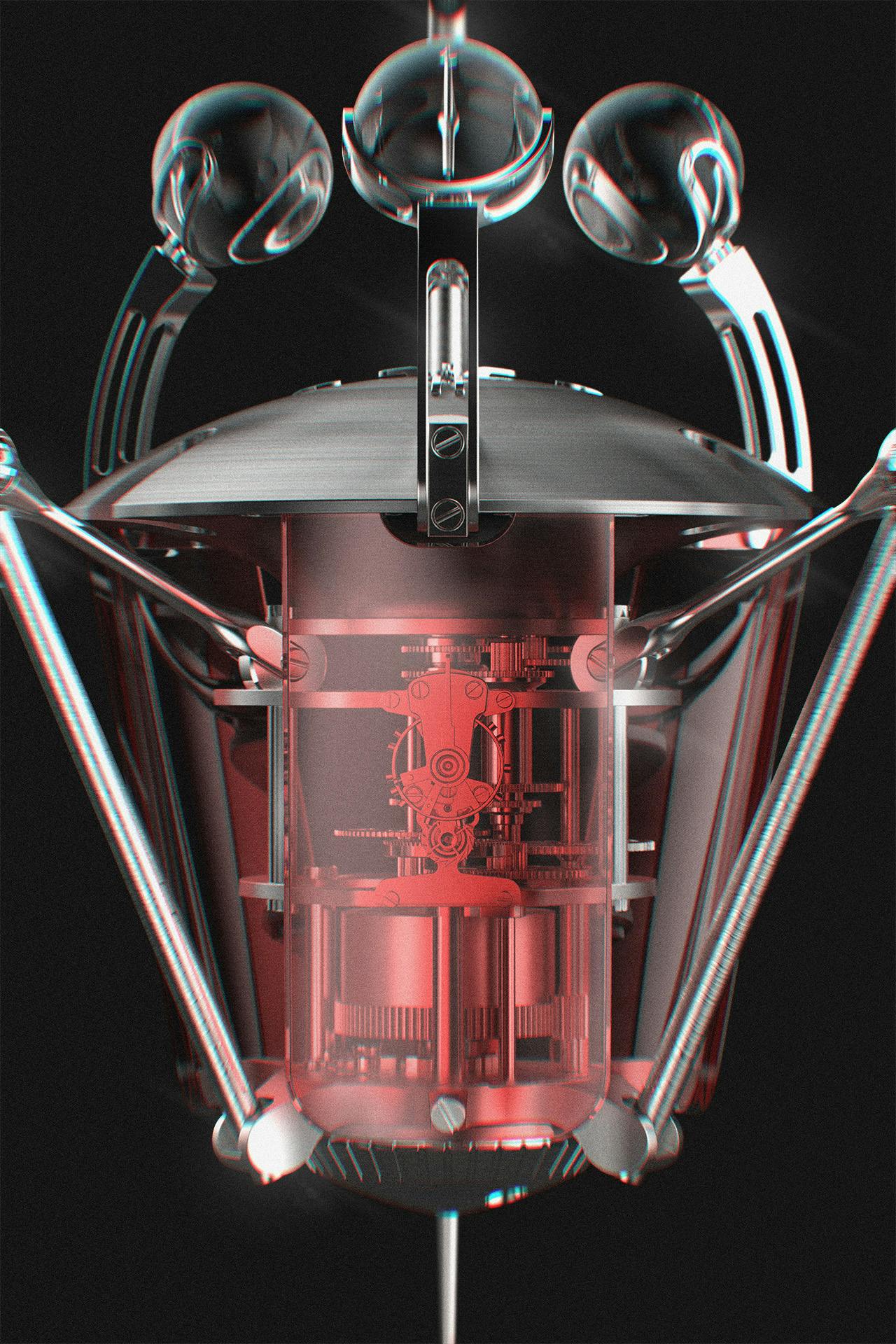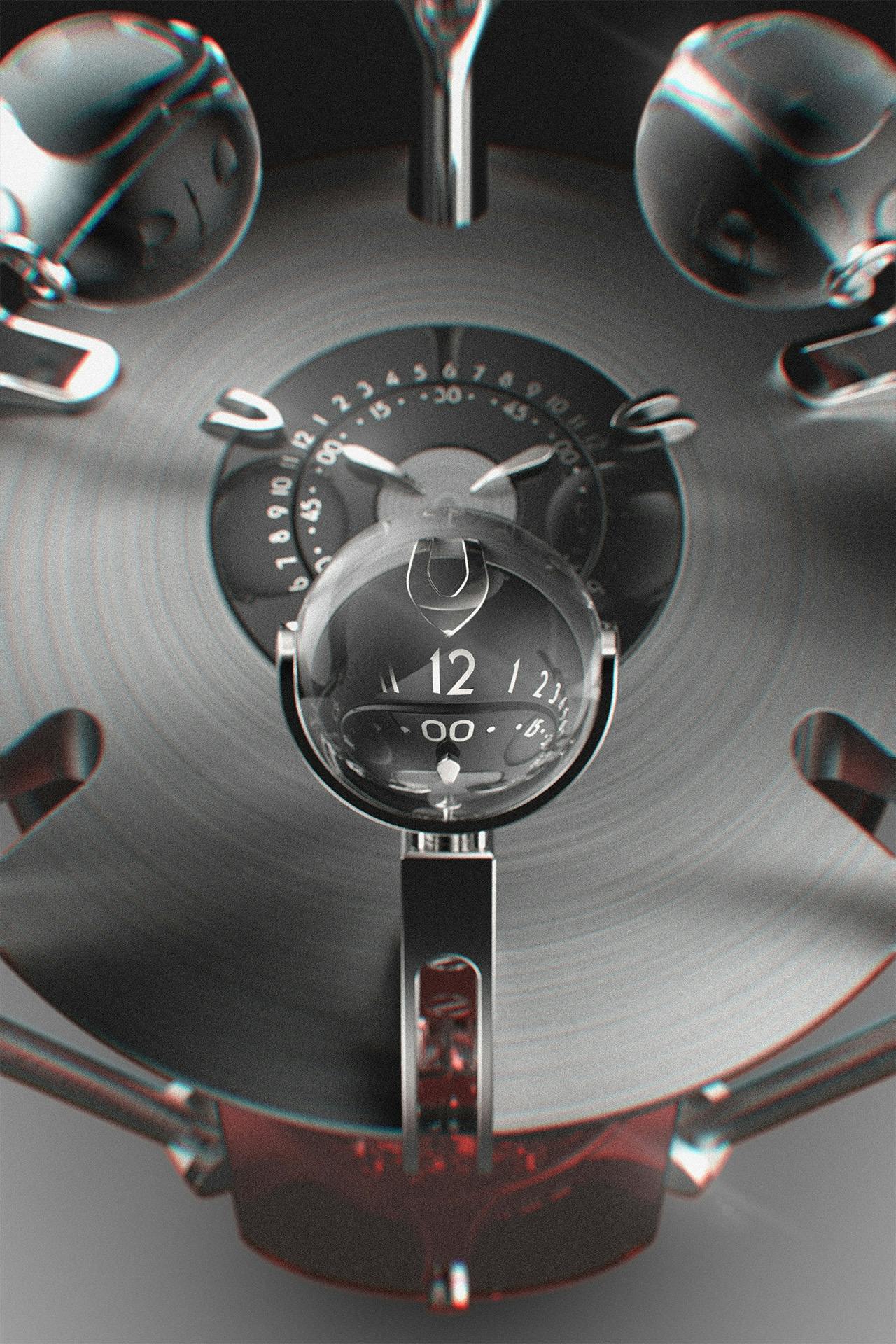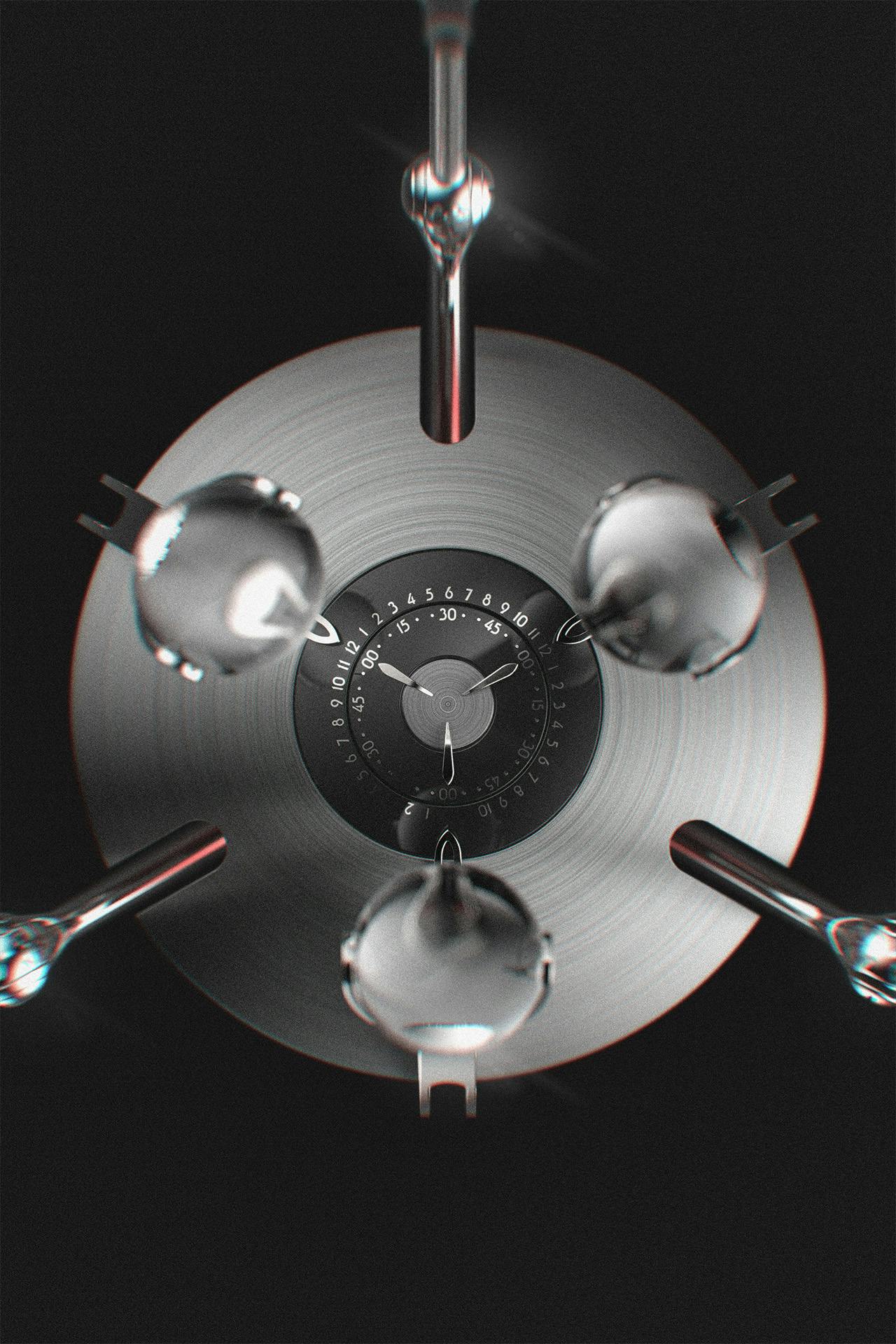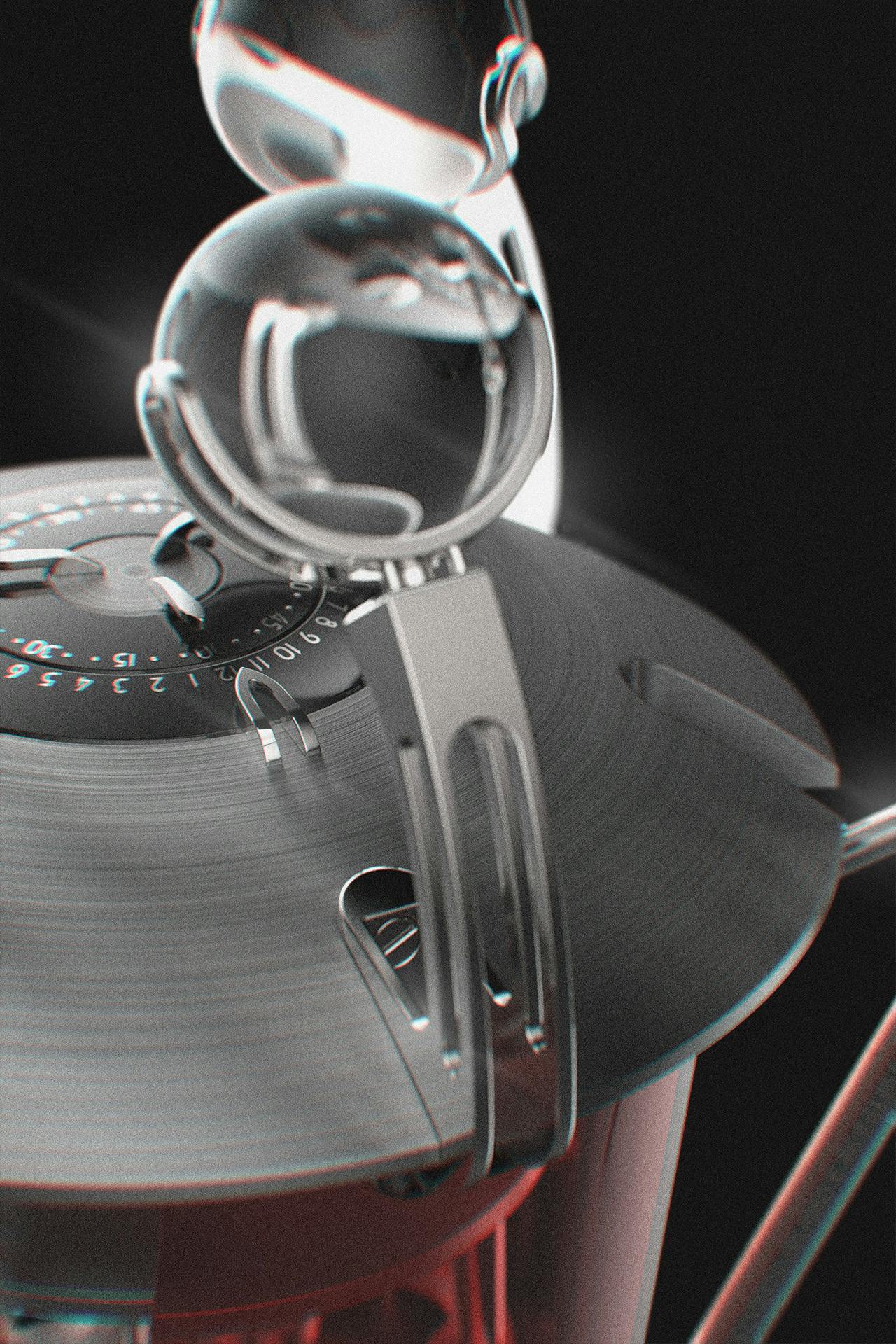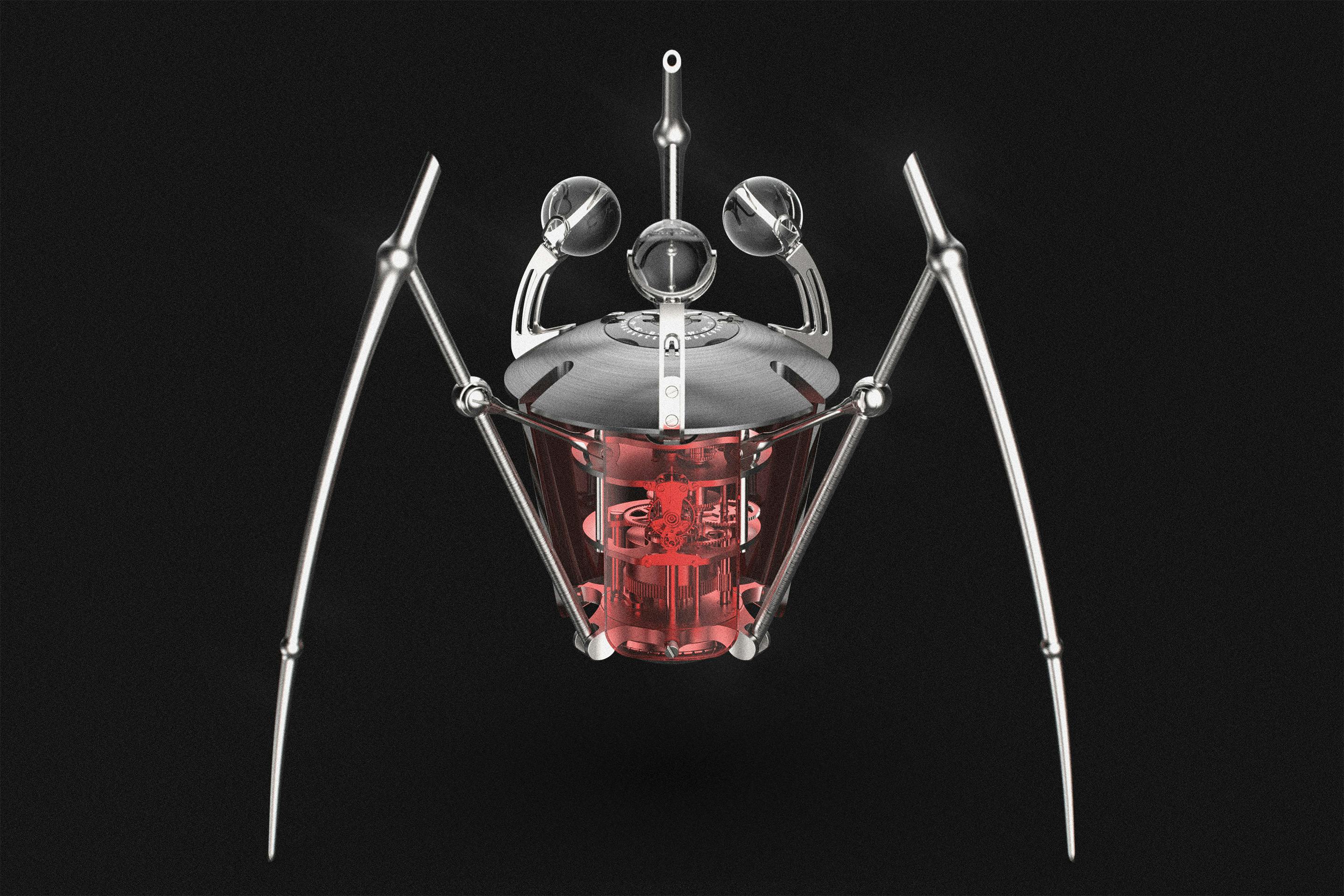 Previous Project
Next Project