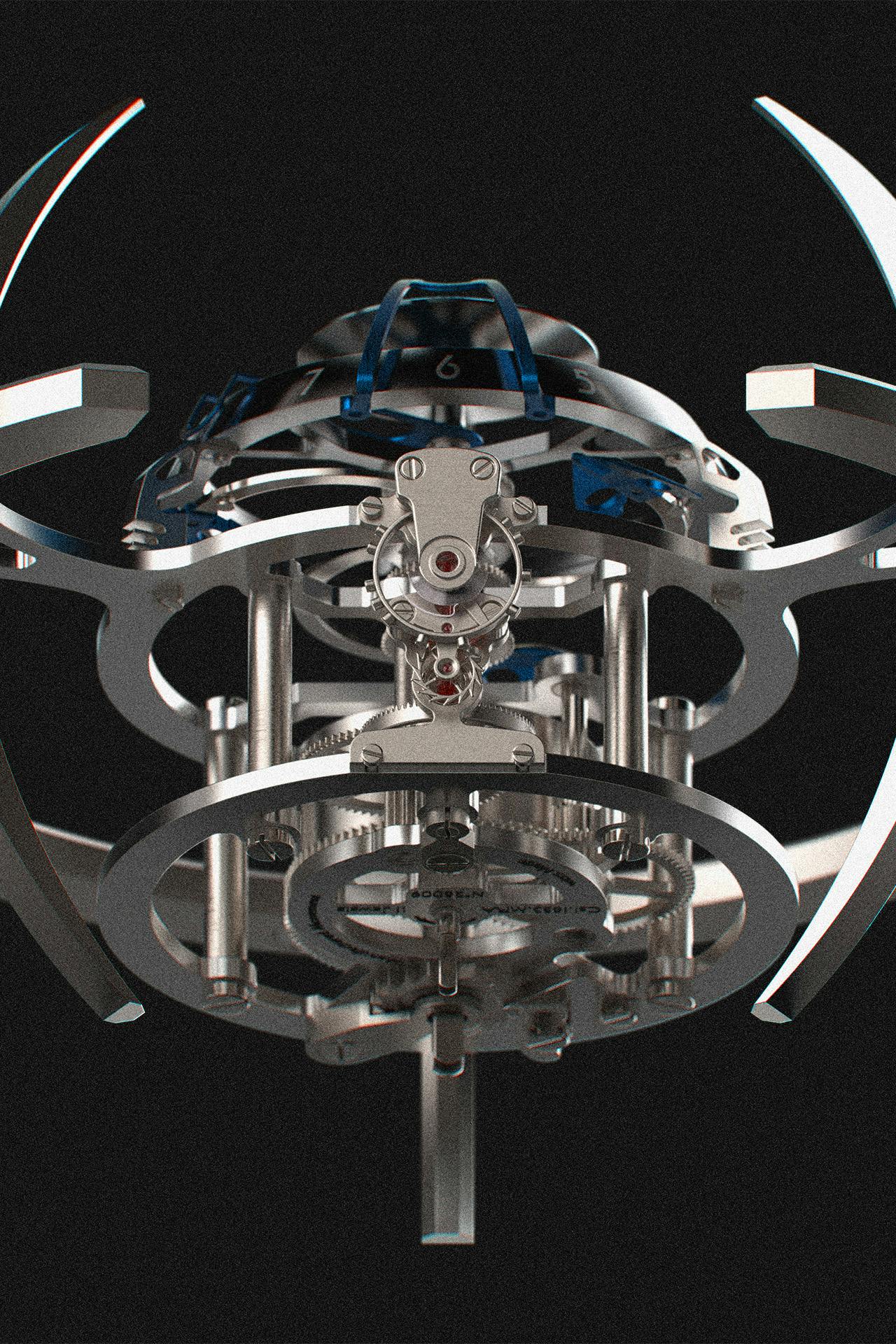 Starfleet
iv. Materials
Stainless steel, Palladium-plated Brass and Bronze
v. Dimensions
11 cm x 16,5 cm x 16,5 cm
vi. Project Info
Six years after the launch of the Starfleet Machine, the first clock co-created by MB&F and L'Epée 1839, the horological space station returns in 2020. Designed by MB&F, the Starfleet Explorer is an intergalactic spaceship-cum-table clock crafted by l'Epée.
This new version returns in a more compact size and enhanced with bright colours, accompanied by a fleet of three small spacecraft exploring the universe; it rightfully bears the name of Starfleet Explorer. The three tiny spacecraft lined up along the same axis are placed inside the actual Starfleet movement, the heart of the mechanism, around which they revolve at a rate of one full turn every five minutes: a space exploration guided by the mothership.
See the piece here MB&F.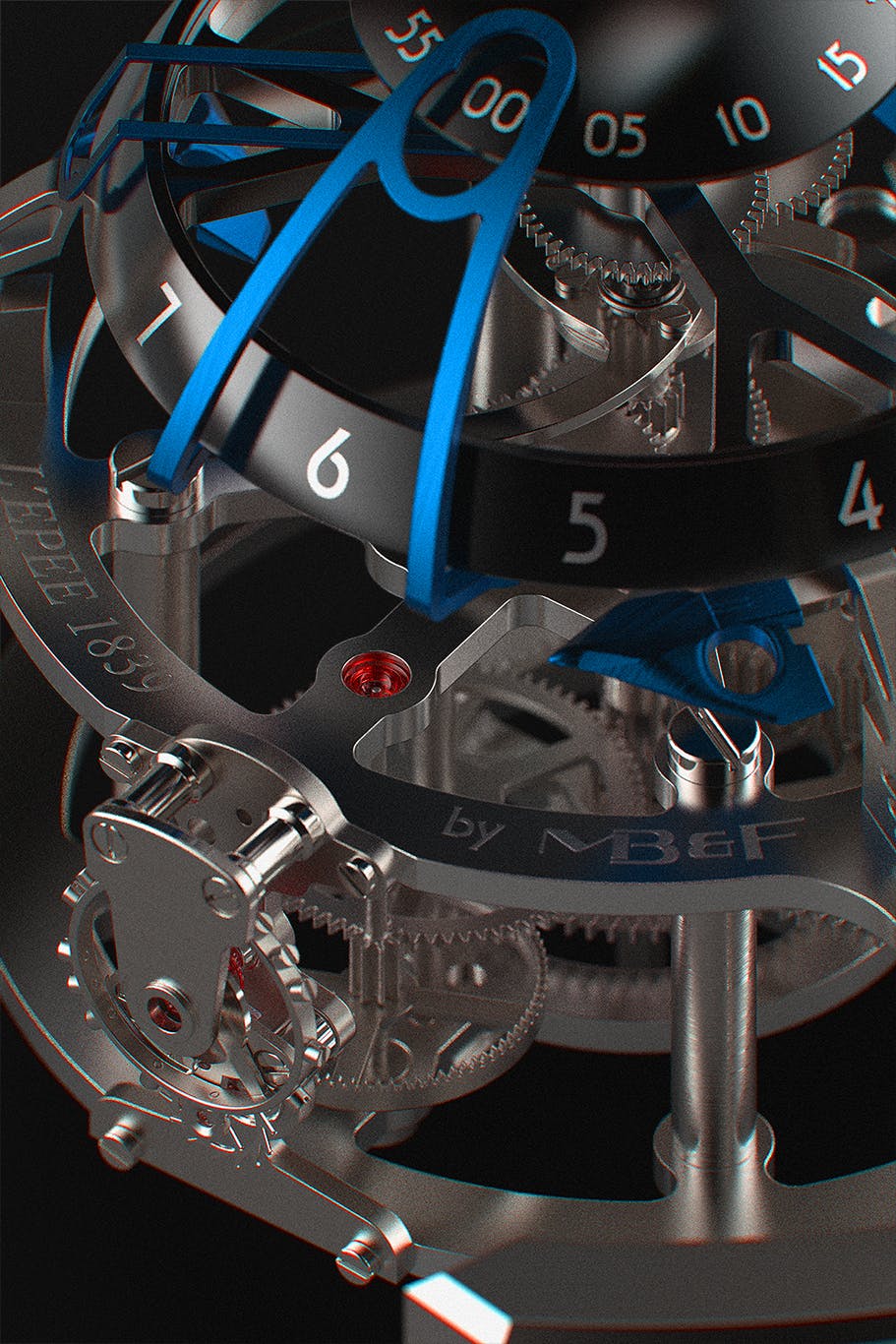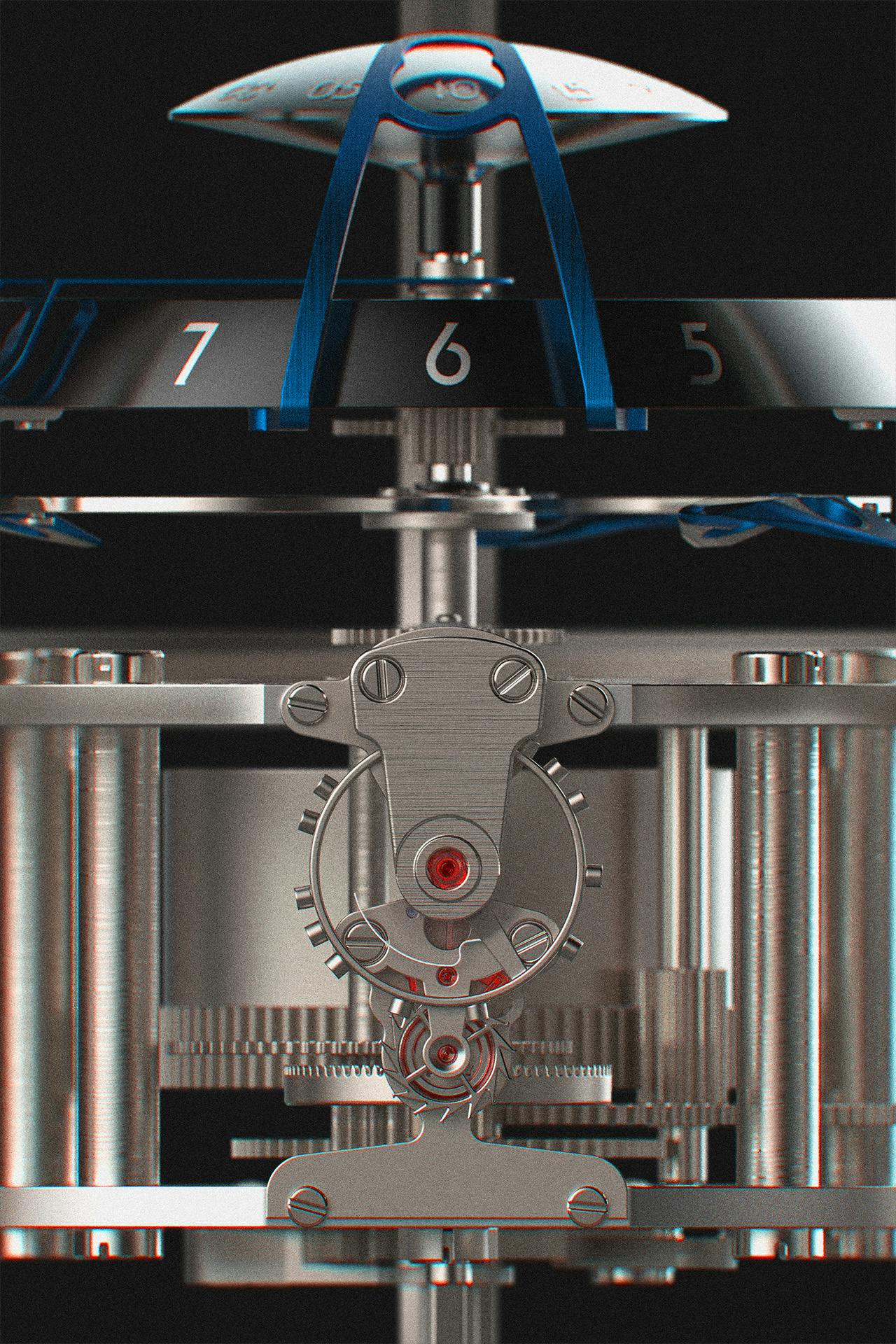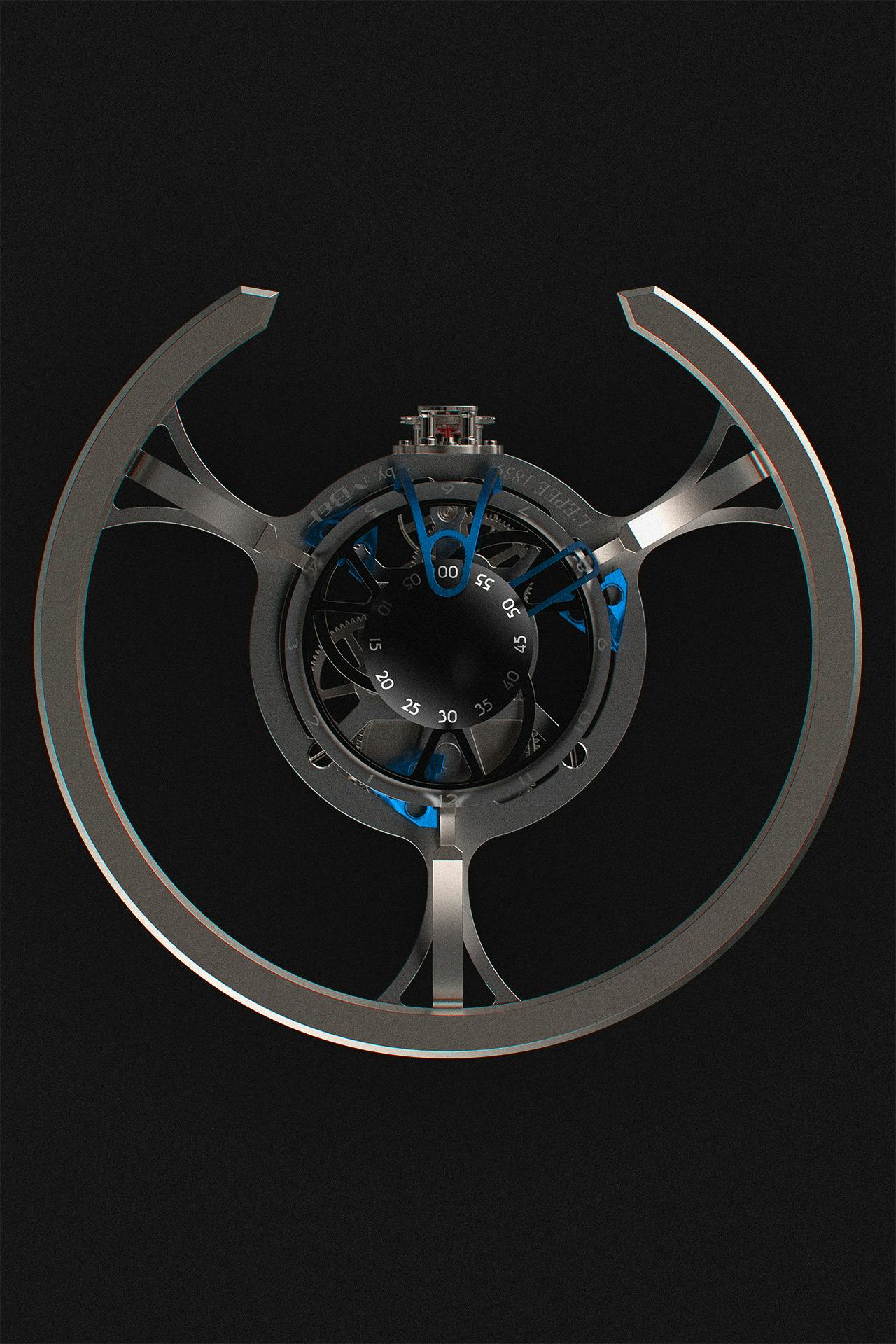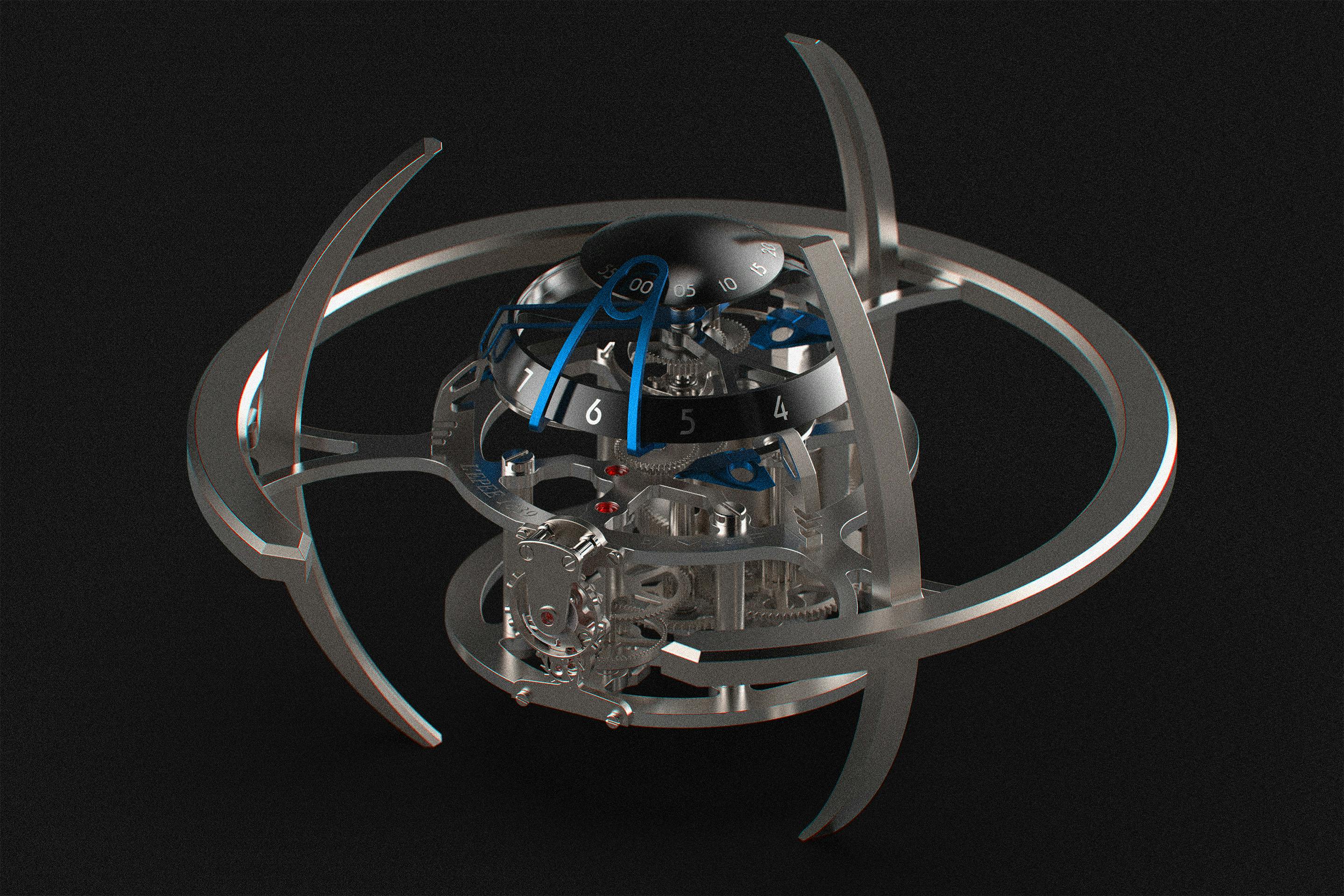 Previous Project
Next Project