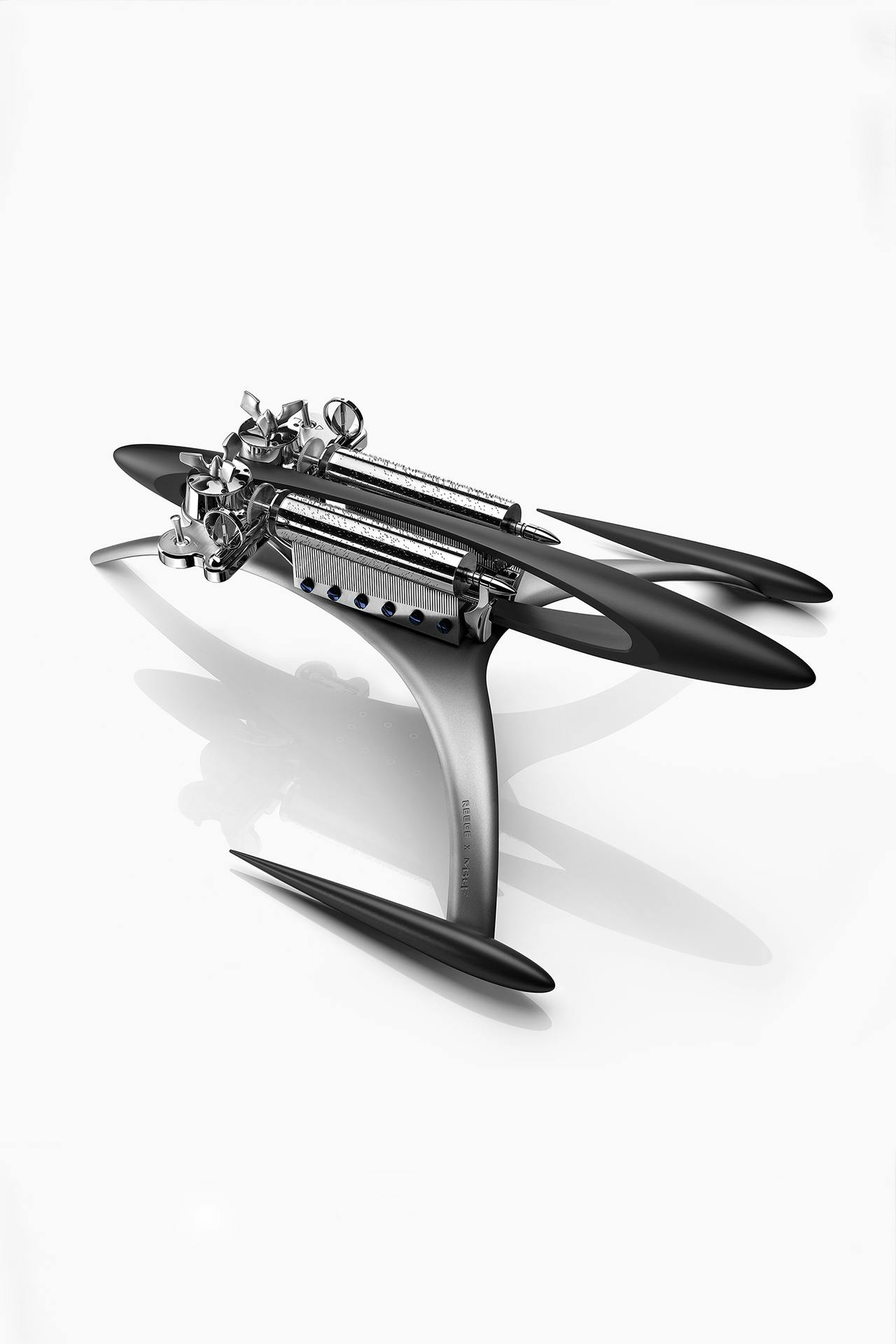 MM 1 r
Dimensions: 381 wide x 476 long x 140mm high
3Kg
Dimensions
Questions?➝
iii. Client
iv. Materials
Main body: anodized aluminium
Outriggers: bead-blasted and anodised aluminium; black matte-anodised for black version
v. Movement
MusicMachine 1 Reloaded features two 3.72 movements.
Mainplate: nickel-plated brass, decorated with Côtes de Genève. The mainplate holds both movements; each movement includes a mainspring, cylinder, comb and regulator.
vi. Dimensions
Dimensions: 381 wide x 476 long x 140mm high
3Kg
vii. Project Info
Back in 2013, MusicMachine 1 opened the floodgate for MB&F to collaborate with external creators on projects outside the scope of the wristwatch; it initiated a new category – "Co-creations" – that invited MB&F to a world beyond that of miniaturized horology.
And it did not tell the time: rather, it was a music box created with REUGE that uprooted everything we thought we knew about music boxes, from the design all the way to the music. MusicMachine 1 featured all the traditional, time-honoured elements of a superlative high-end music box, but configured in MB&F's individualistic manner. It was a music box for today. Maximilian Büsser and his Friends decided it was time to redesign the first MusicMachine and issue another edition.
MusicMachine 1 Reloaded is a limited edition of 33 pieces in blue, 33 pieces in red, and 33 in black.
See the piece here MB&F.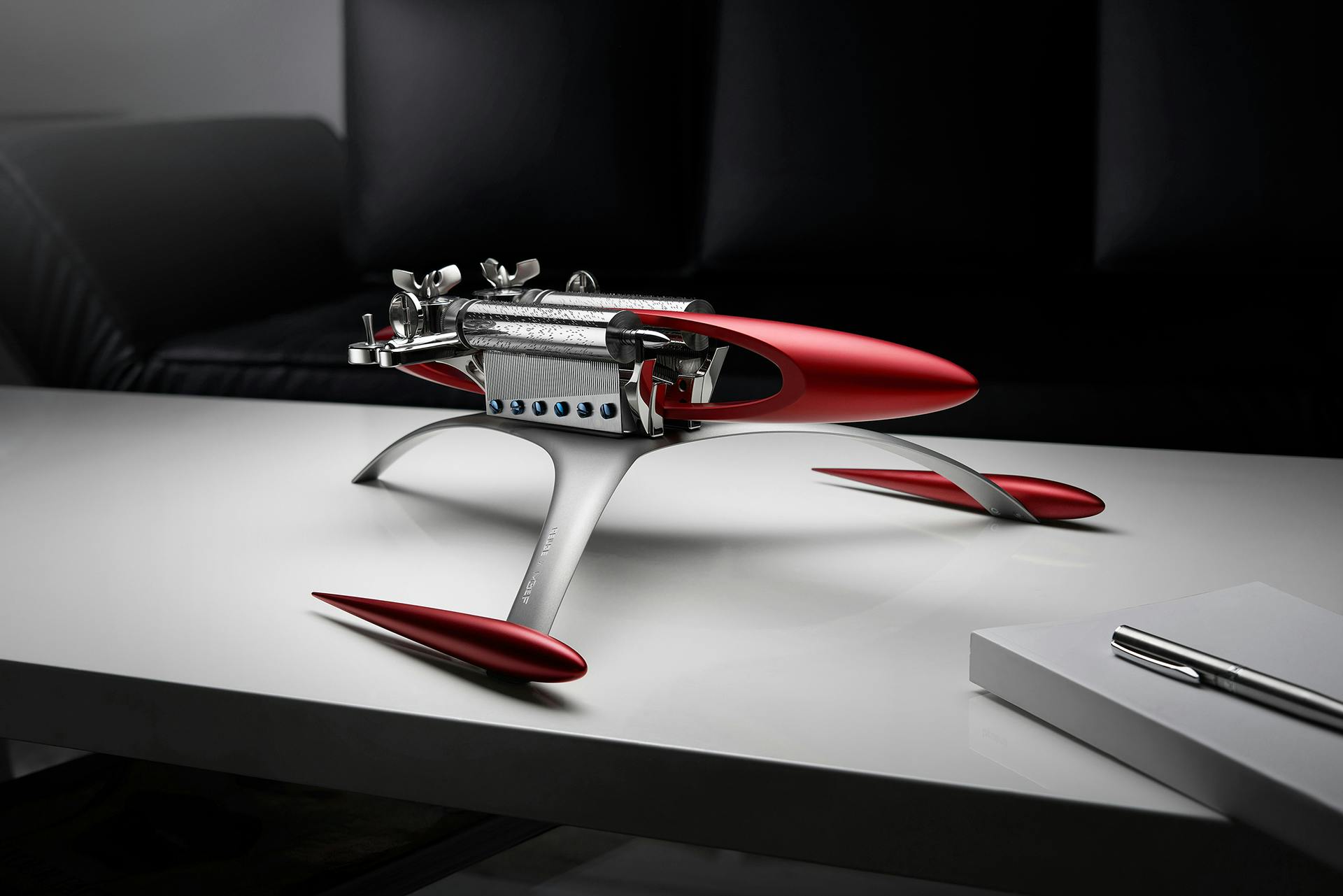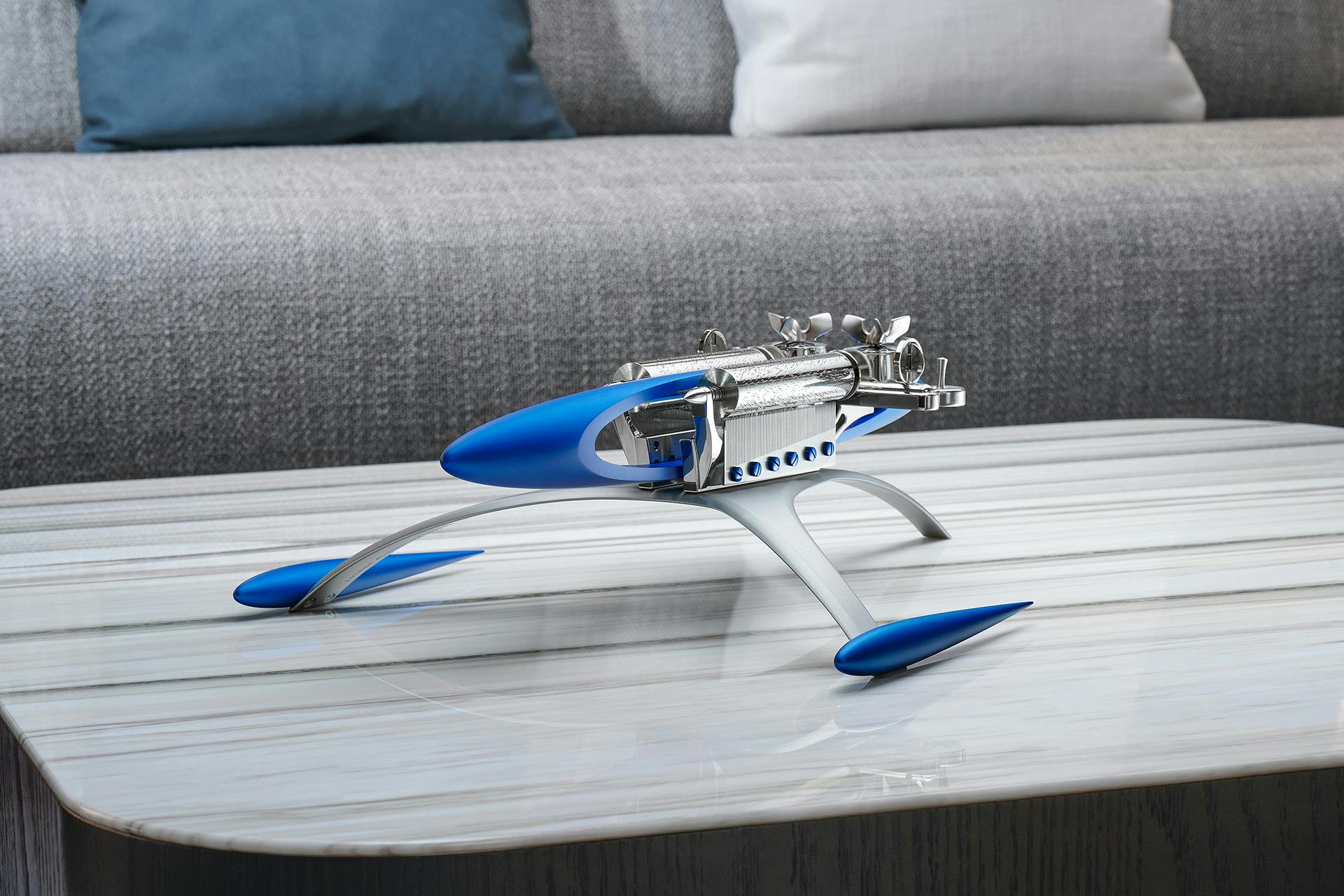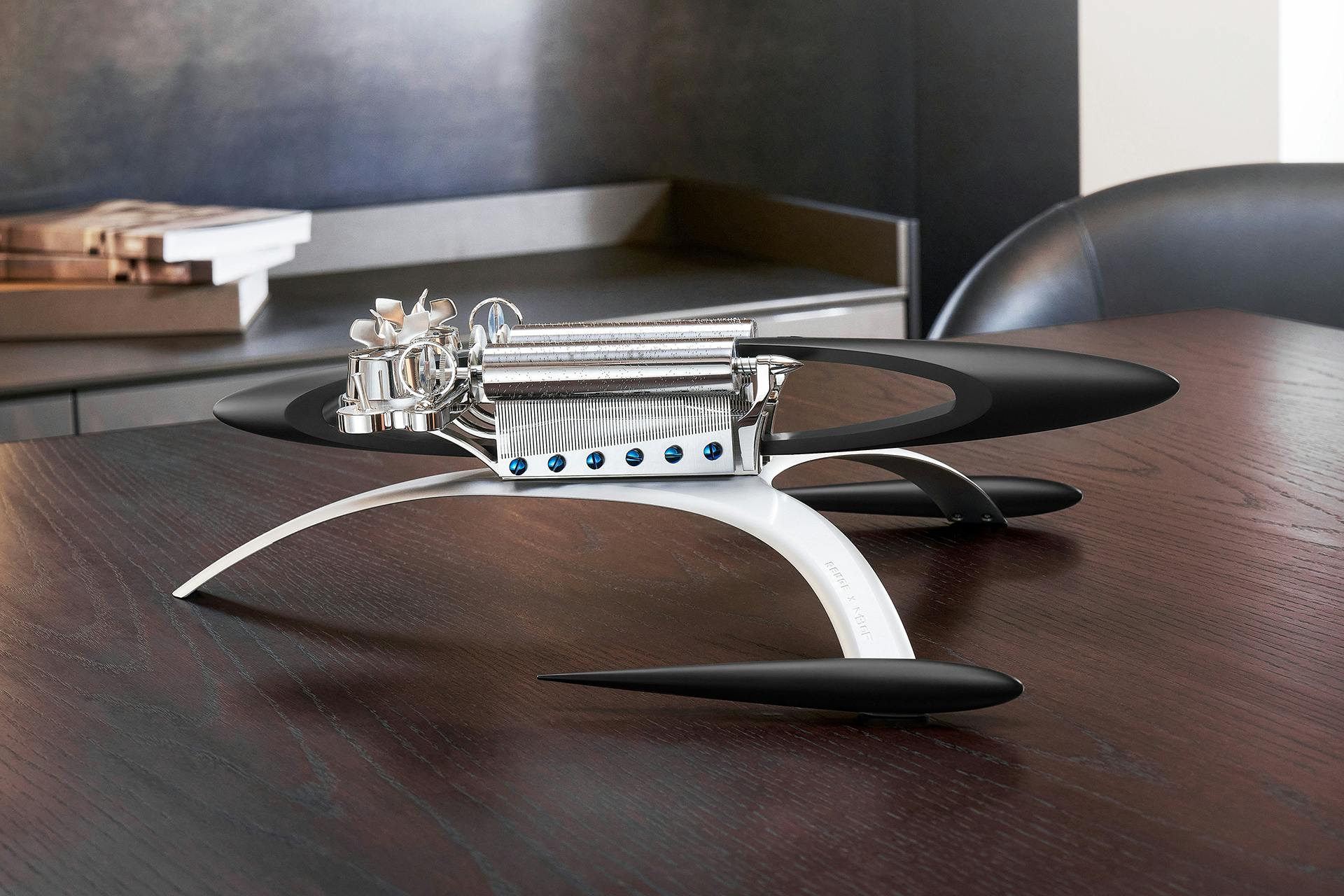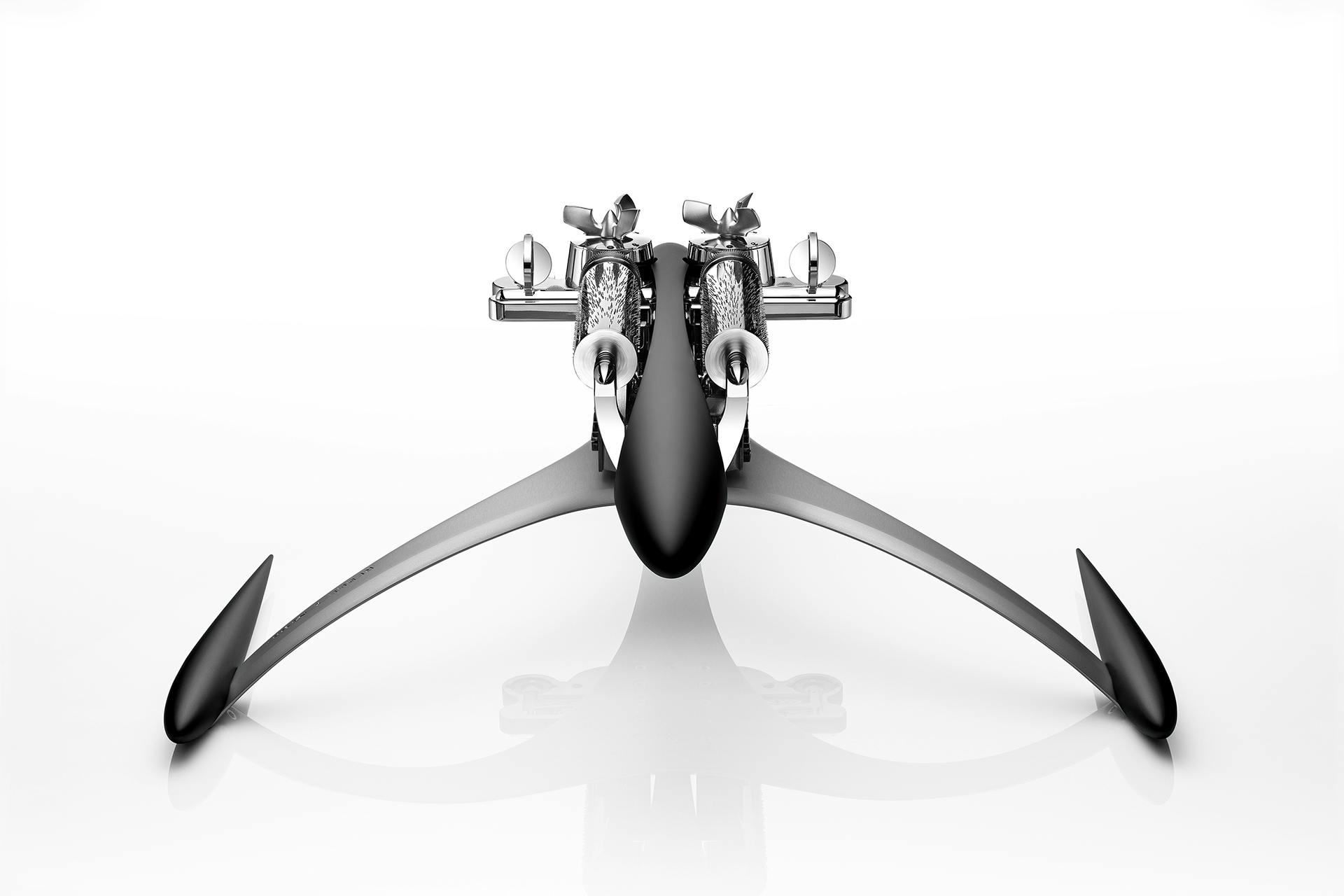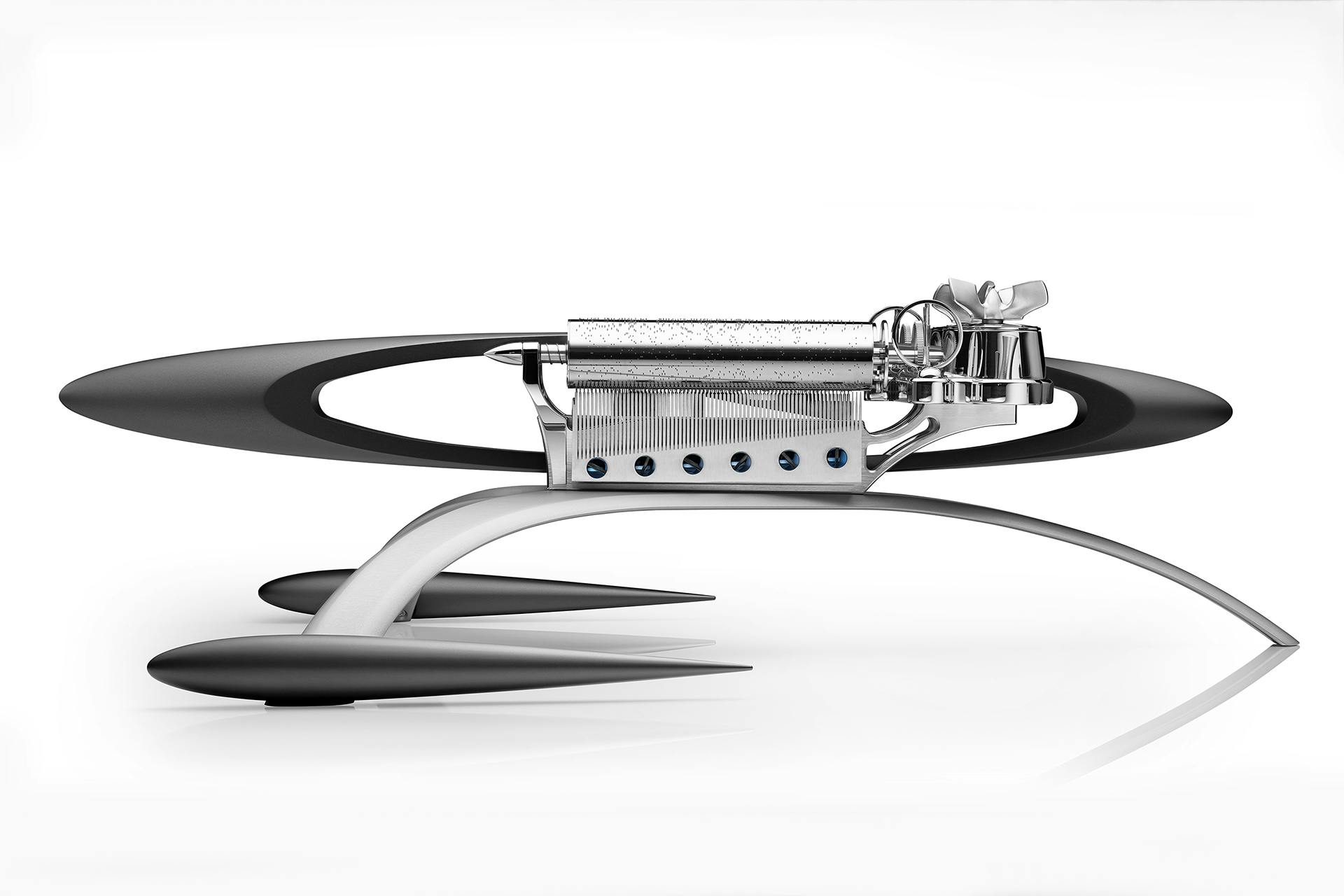 Previous Project
Next Project